The OBP Winter Showcase is coming.
The OBP Store is open for business.  Make a donation of any amount and you will get access to our Winter Showcase.  Donate $20 or more and we will mail you the first ever Off-Beat Players ornament.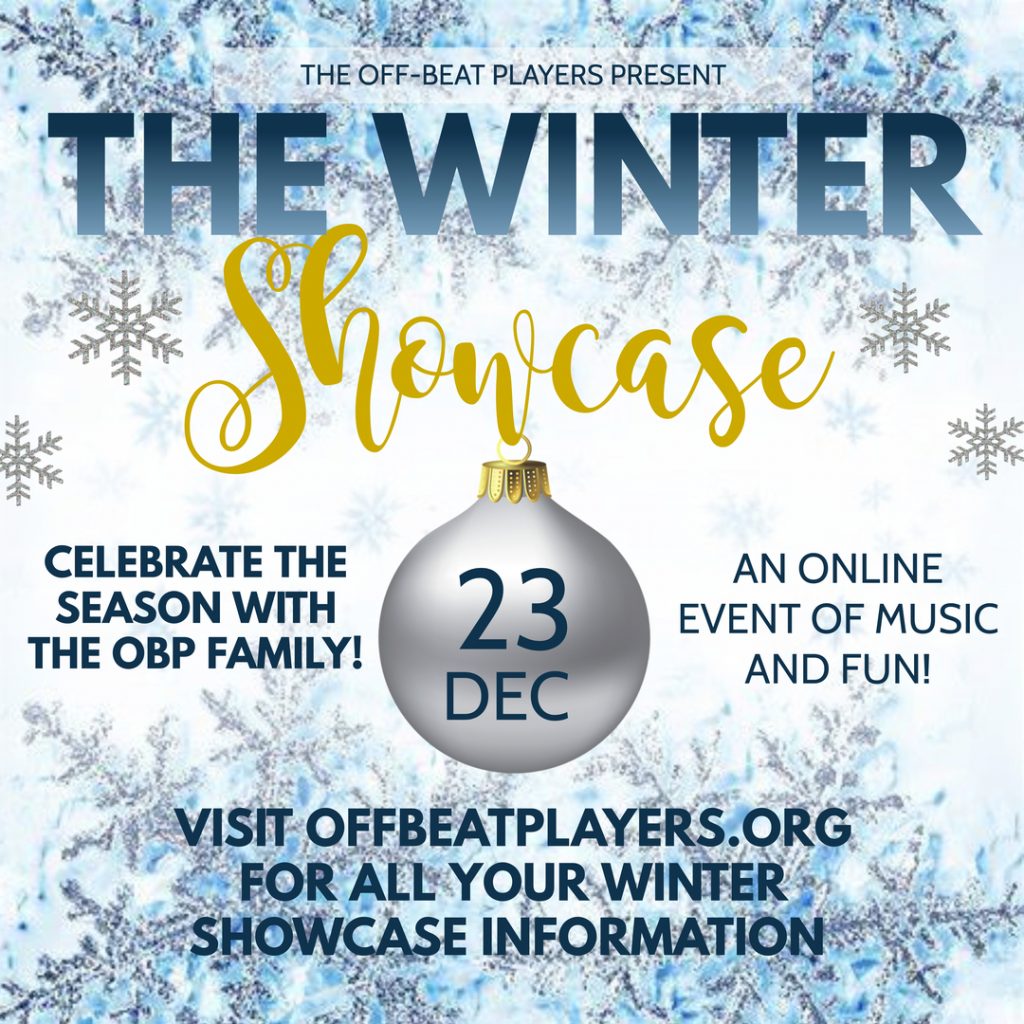 'Tis the season for Off-Beat Players merriment and music!
Join us for our virtual Winter Showcase, featuring all your favorite Off-Beat Players and songs of the season.  Visit our store and make a donation of any amount and we will be sure you have access to this holiday special brought to you by the Off-Beat Players.
Your support makes a difference!
The Production Team announces the Summer 2020 plans to the cast and company of the Off-Beat Players.